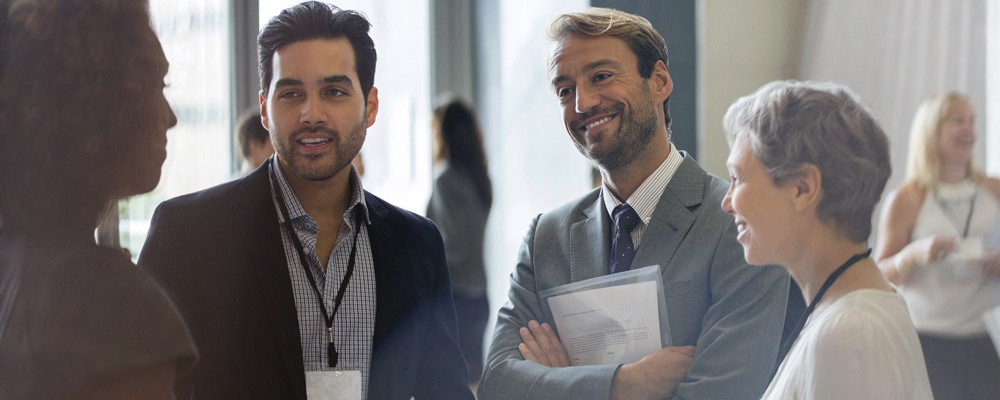 Often people hear the term "networking" and automatically think of a corporate event with a lot of business cards, suits and formalities. Trying to plan a networking event and need some ideas to make it fun? We think the connections made in a laid back and fun environment will be a lot more useful and worthwhile! Check out these ideas to help shake things up:
Bring speed dating to the business world with "speed connecting / networking". This will give everyone a chance to meet each other without needing an introduction.
Create a game show theme, like Jeopardy, Wheel of Fortune, or Family Feud and have teams work together in a competitive environment.
Whether you're an expert chef, or can barely boil water, a cooking class is a fun way to make a networking event interactive.
A wine tasting is always fun because it provokes conversation, and so does a slight buzz.
A mixology class is a great way to create an interactive networking event. Keep people engaged and talking as they all try to learn a new skill.
A scavenger hunt can be as big or small as you like. On a smaller scale, you could create a checklist that involves personal characteristics of the attendees. This will get everyone up and walking around, talking to everyone to find out if they hold one of the traits or experiences listed.
Team building… literally! Have teams construct a tower out of spaghetti and marshmallows. It is a lot harder than you think!
Funny name tags make it a lot more entertaining to introduce yourself at a networking event
Place celebrity name tags on each other's backs and have that person try to guess the name based on others' clues.
Choose a cool venue and don't be afraid to take a risk. It could become a main talking point which makes it easier to advance conversations.
Everyone loves food, right? Hold an international potluck, which will get everyone involved and provide something for everyone to discuss and enjoy.
When everyone feels out of their comfort zone and is forced to interact and work together, it breaks the ice and leads to meaningful conversation. No more boring business pitches! Change things up and try one of these fun event ideas.