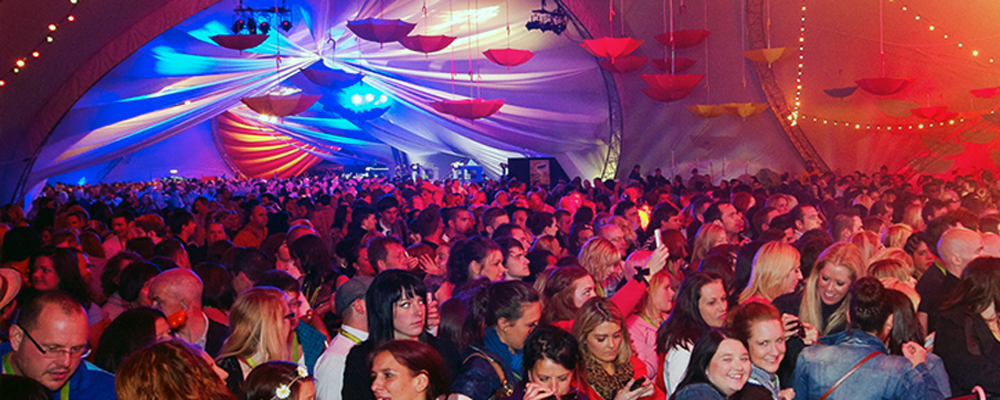 First off, make sure you had some sort of goals set prior to the event planning process. If you find yourself far into the event process with no goals, it's not too late to make some! These goals should be both quantitative and qualitative; make sure you not only focus on the number, but also the overall event experience.
Obviously, it is easy to set and measure numeric goals, like number of attendees and the revenue generated from the event (both from attendees and sponsorships). Whether these numbers illustrate a successful event depends on your initial goals, which will often be based on past events. All of these numbers can be found on your EventNut dashboard. Compare any events, look at different dates, check out the differing total revenue from attendees. These numbers should then be organized and analyzed to draw conclusions, but this is only one piece to the puzzle.
There are other important ways to measure an event's success. Your number of attendees may have tripled, but the overall event experience could have been negatively impacted as a result which hurts the attendance of future events. Ways to take a deeper look into the event experience is through a post-event survey sent to all attendees. Think about what you want to ask though! What do you truly want to receive feedback on? Did you try out a new venue or switch something else up this time around? Want feedback on the content and suggestions for future programs? Just ask. People will often speak freely in an anonymous survey. To ensure responses you could also raffle off free / discounted registration or a gift card of some sort.
Another way to get an outside take on your event is through the press. What are the local publications, bloggers, social media influencers saying? What is the general consensus? You will quickly be able to tell if they thought it was a great event or what you have to improve upon. The press is known to be very critical, so you will receive honest feedback, just make sure to take everything as constructive criticism.
Lastly, check out what happened on social media. How many people shared your event? Were people engaging with your event-specific hashtag? Overall, look at the interaction and activity on social media regarding your event. If there was a lot of interaction and mentions of your event, then attendees were engaged, enjoying the event, and wanted to share what they were learning and/or seeing because they were happy to be there.
Now you can go draw some conclusions! Take everything noted above and discuss it with others. Come to conclusions about what worked, what didn't, what needs to be changed, what will save money, etc. Was the event even worthwhile? Should you just nix it entirely? This is when you should be asking these questions, after you round up all this important information.