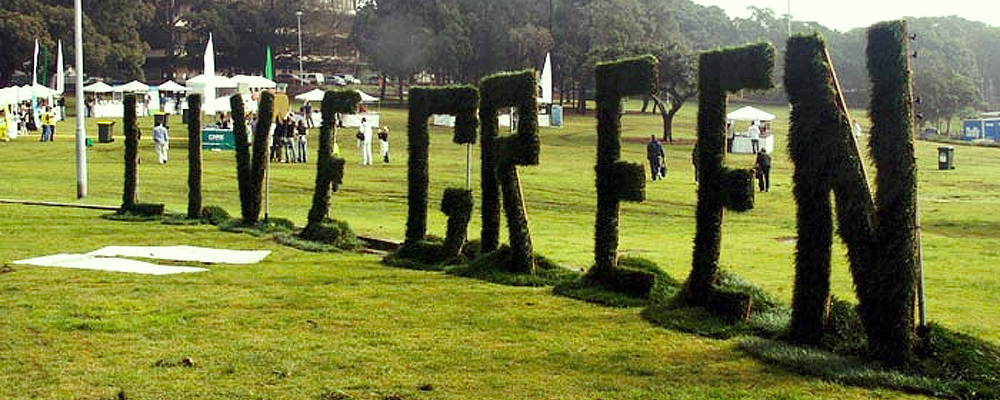 Sustainability and the impact businesses have on the environment are global topics. Putting on an event can generate huge quantities of waste, and with an increased importance to protect our environment, you should make sure your event is "green". Here are some event management tips to make that happen:
Transportation Considerations
If you are planning an event in a city, where public transportation is easily accessible, encourage your guests and attendees to use public transportation. This will decrease the carbon footprint from attendees going to and from your event. An easy way to do this, is to send out public transportation directions, or to suggest using Google Transit. Also, give small incentives for those who used public transportation.
If attendees need to use a plane for transportation, provide an alternative for attendance such as joining the event through video conferencing.
Choosing the Right Vendor and Supplies
Choose a local and organic caterer to diminish the miles used to transport the food to your event as well as the chemicals used to produce non-organic foods. The Eat Well Guide may be able to help you find a local caterer!
Compost used food and set up barrels designated for food waste that can be composted after the event.
Donate any surplus of food following the event to a local shelter or charity. If you're in the NYC area, Rescuing Leftover Cuisine looks like a great organization to partner with to make sure your excess food doesn't go to waste!
Instead of paper products, use products that can be reused, like cloth napkins and tablecloths.
Serve your food in a buffet style to avoid food waste from an attendee being over-served or served food they don"™t want to eat.
Limit the Use of Paper
Instead of promoting and marketing your event through flyers and sending out paper invitations, do everything electronically. For example use social media outlets to promote the event.
Have attendees purchase digital tickets, instead of sending out paper tickets. Event registration software can also save you money!
Send all event communications digitally and urge people to not print them out and instead to save them to their electronic devices.
Have digital agendas / other information that is available during the event on screens, instead of having to be printed and handed out.
Create an app to interact with your attendees instead of paper handouts.
Assign a Point Person or Environmental Committee
Have a leader or group whose main focus is creating an event that meets your green standards.