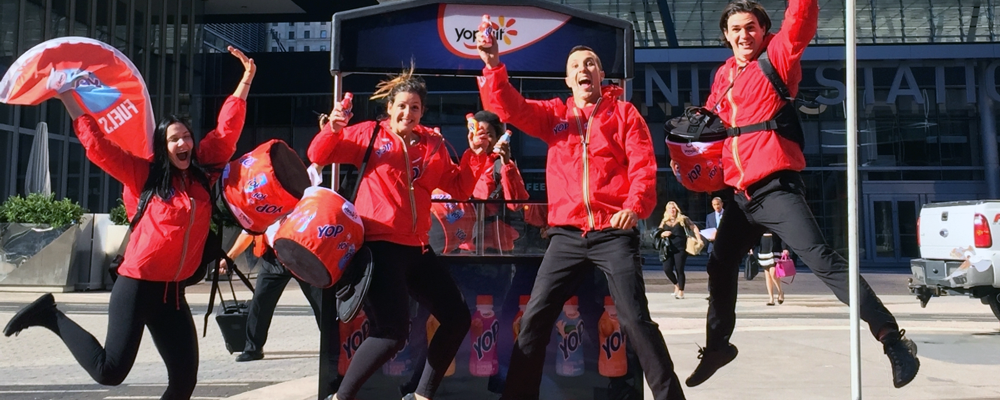 Events as a marketing tool seems to be growing, and for good reason! Consumers, especially millennials, are becoming numb to standard advertising and marketing. The only way to get their attention effectively is with great content or a superior experience. Therefore, companies are using events more and more often. Why are events so important for your business? Here's a list of ten reasons why:
Exposure / Brand Awareness
Events are a great way to increase awareness of your company within the local community. If your event is a success, it will also add to your overall brand value and will increase long-term awareness.
Specific Audience
If your attendee is willing to spend money on your event, then they are already interested! Use this to start building a community and to "up sell" them with an amazing event.
New Customers
There will be a mix of current customers and new potential customers. This gives you a chance to build upon and expand the older relationships, and to develop new ones.
Customer Interaction
Face to face interaction will always work best. Events give you a chance to personally talk with your customers, or potential customers, about your business and services or products.
Creating Connections
Events create a sense of community. If attendees create valuable connections and relationships at your events, they will value and respect your brand that much more.
Product Demo
Depending on your company, events may give you a chance to demo or sample your product, and to directly sell at the event.
Obtaining Contacts
When a participant registers, they are required to provide contact information, and you can decide what information you want to collect. Once you have their information, you can then continue to market to these people in the future. Event registration software is a great tool for collecting registrations and contacts!
Credibility
If you are able to host a successful event, that is true to your brand, and feature your products or services, it will show the attendees you're reputable.
Media Coverage
Events are a great source for content. Submit PR to all the local publications for a chance at some free publicity! In-house events will also generate photos, video, testimonials, etc. that can be used in the future as marketing materials.
Thank You
Events can also be used as a thank you to loyal customers. This is a great way to create a sense of appreciation and to increase their loyalty to your brand.
Have you never planned an event before and don't know where to start? Check out our other posts for some help! We can also help with the registrations and your event website, at a very low cost.