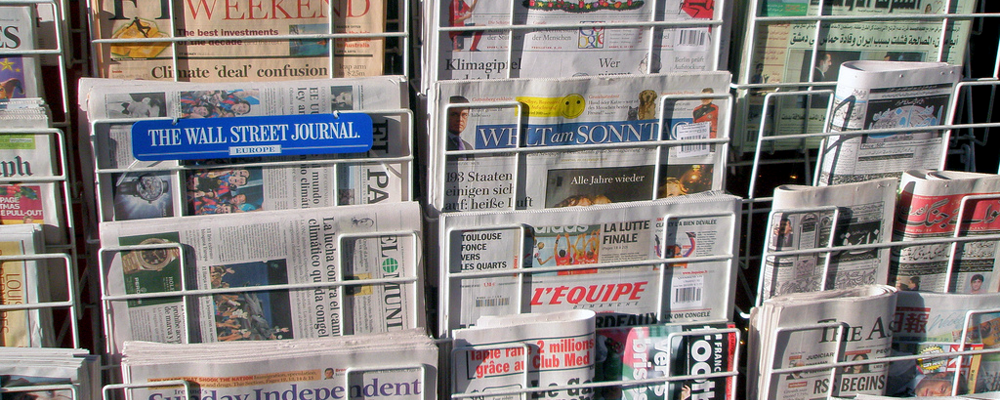 It is very important to generate buzz around your event, and one way to do this is through effective public relations. This doesn't just include writing effectively, but also following through effectively. Here are what we believe to be the key steps to creating effective PR for your event:
Step 1: Write an Event Press Release
If you google "press release template"you will see specifically the structure of a press release, but we want to dive into the details of event-specific PR. First of all, some key pointers for writing press releases are:
Write just the facts with very limited hype
Write in the 3rd person
Proper names are preferred, and should be introduced at first with a title
Don't use all caps, underline, or colored type, and stick to standard fonts
Keep it to 1 page, or about 500 words
Base the PR around your "hook"
Make sure the PR is newsworthy, so a reporter will want to write about your event
Eliminate sales-pitch language, which includes using a lot of adjectives
Don't include opinionated statements
Now, about the structure of your press release:
Headline (Title)
The headline should be about eight words or less. It should be clear, simple, and to the point, but don't be afraid to get creative. You want to entice the general public and reporters to read your PR. You can also choose to have a subtitle (1 to 2 lines) when warranted.
Summary
Next you should write a concise summary about the event and the purpose of this PR (1-4 sentences) It is often easier to write this piece after you have written the full press release.
Lead Paragraph
Then it is time to explain the main details of your event. This includes answering these questions: Who, what, where, when, why, and how?
Press Release Body
Now that the reader knows the specifics and are still reading, the press release should elaborate on the event. This may include highlights guests or speakers, noteworthy discussions, the target audience, benefits of attending, etc. This section should be kept to around 2-3 paragraphs.
"About Our Event"Paragraph
Now the hard part is done. Time to include your "copy and paste"about paragraph your company uses to describe your event or company.
Source
This should briefly mention the company or organization who is issuing this press release.
Contact Information
Lastly, but most importantly, include contact information. This may include both a contact for potential sponsors, and a contact for people interested in attending. You can also include at this point a link to your event flyer or website.
Step 2: Create a Media List
Once you have your press release written and proofed by your peers, it is time to generate a list of media outlets you want to reach out to. This may be local organizations or publications within the area you are holding your event. If it is an event-specific event, you may reach out to industry publications. Once you create the list, find the contact information for each publication, or steps to submit your press release. Then, segment this list based upon the type of outlet. Is it a national publication and are you reaching out to a professional journalist? are you reaching out to a local blogger? a non-profit organization? These questions lead to our next point…
Step 3: Reach Out to Different Media Outlets Appropriately
The number one error event marketers make, is blasting out their event press release to the masses without personalization. A key to remember is that these publications don't have to write about your event. If it is not newsworthy, then they most likely will ignore it. Even if it is newsworthy, they may ignore it because it doesn't initially catch their eye. Therefore, it is important to know your audience and tailor your submittal appropriately. For example, submitting PR to a national publication requires a formal note explaining why you believe this is of interest to them. On the other hand, passing along press to a blogger may be less formal and just require a short explanation of your PR in the email you attach the release to.
Step 4: Promote Your Event's Press Release through Other Outlets
Even after you submit your press release to a variety of media outlets, you can also use an altered, less formal version, to announce your news to your current audience. This may be through and e-mail blast, or a social post. Push your current audience to also share your news.
Another way you can continue to create buzz is by posting your event to local event calendars. Within your posted event you can then pull the description of the event specifics from your press release and past it within the calendar description. Many media outlets also have event calendars, so this is another way to get the media's eye on your event.
It also doesn't hurt to follow up! If you haven't heard back from a media outlet, give them a call to make sure they received it and didn't end up in their "spam."