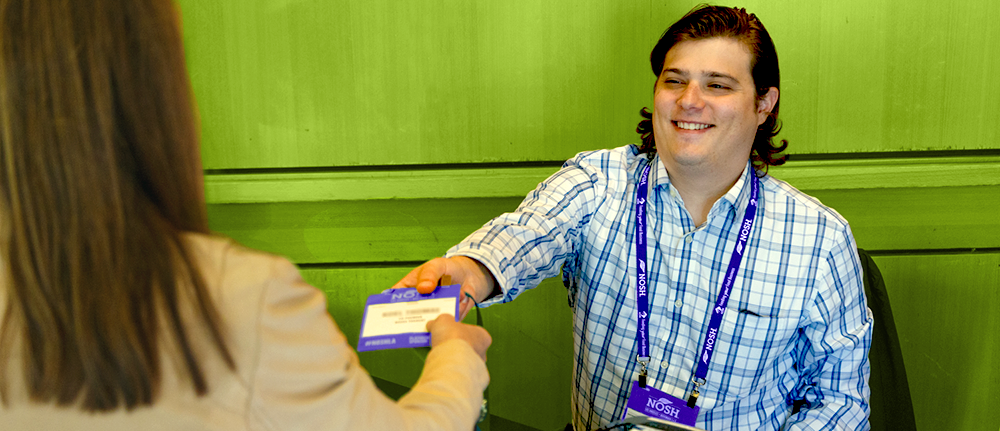 A polished, well-branded attendee badge, one that prints quickly, helps create the right foundation for a positive attendee experience. EventNut's badge printing tools make it easy to print great-looking custom attendee badges. With our tools, you can print your event's badges on-demand and on-site, live during the check-in process itself.
Why Print Your Badges On-Site
With the right tools, it's easier to print your event's badges live on-site. And there are good reasons to prefer on-site badge printing, too.
On-site badge printing improves accuracy and consistency. Attendee check-in moves more quickly and smoothly when you print on-site. Printing your event badges live in real-time makes a better first impression on attendees.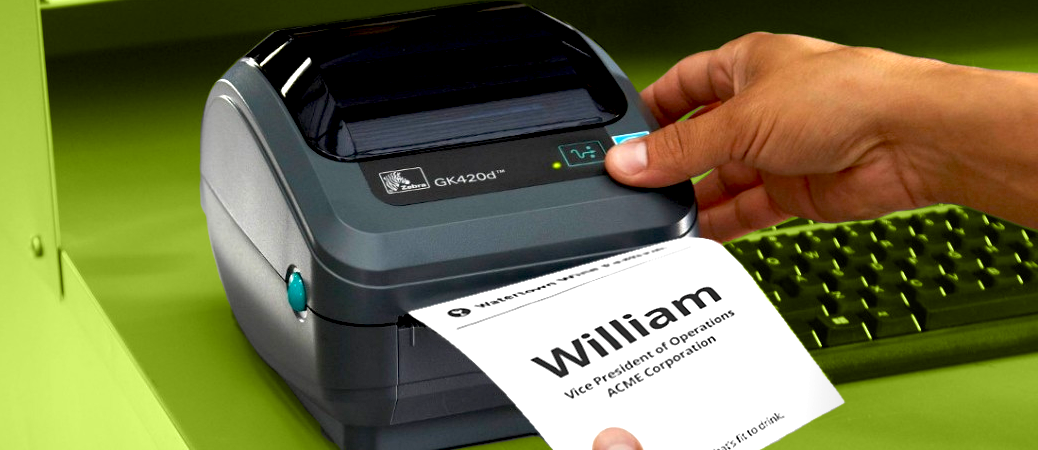 Using EventNut's on-site badge printing tools is completely free. Our free badge printing tools are easy-to-use, fast, and a great fit for events of any size.
Customizable Badge Templates
We've created a variety of customizable badge templates to use with our on-site badge printing tools. They're available in several different shapes and sizes.

You choose the content type (name, company name, hometown, etc.) that appears on your badges. For individual badges, content can be populated by pulling from your database in real-time when you print, or by pre-populating certain content items (like your event's name) so that they print identically on every badge.
On-site badge printing is free for all EventNut-published events.